Electronics
Innovation for Africa is involved in the following activities through its Electronic Engineering Community:
We have various programmes  targeted at different groups from O'Level students right through to professionals who are keen to begin to learn the basics of Electronics and coding. These programmes are designed to equip you with the necessary practical and thinking skills needed for the 21st Century. The programmes give a good balance between theory, practical, team building and socialising.
During the programme, you will:
Learn the basics of Electronics
Learn the basics of coding
Build and test your own circuits
Have lots of fun!
See the advert below for details of the next Electronics Bootcamp. Click on the image to register to attend this bootcamp.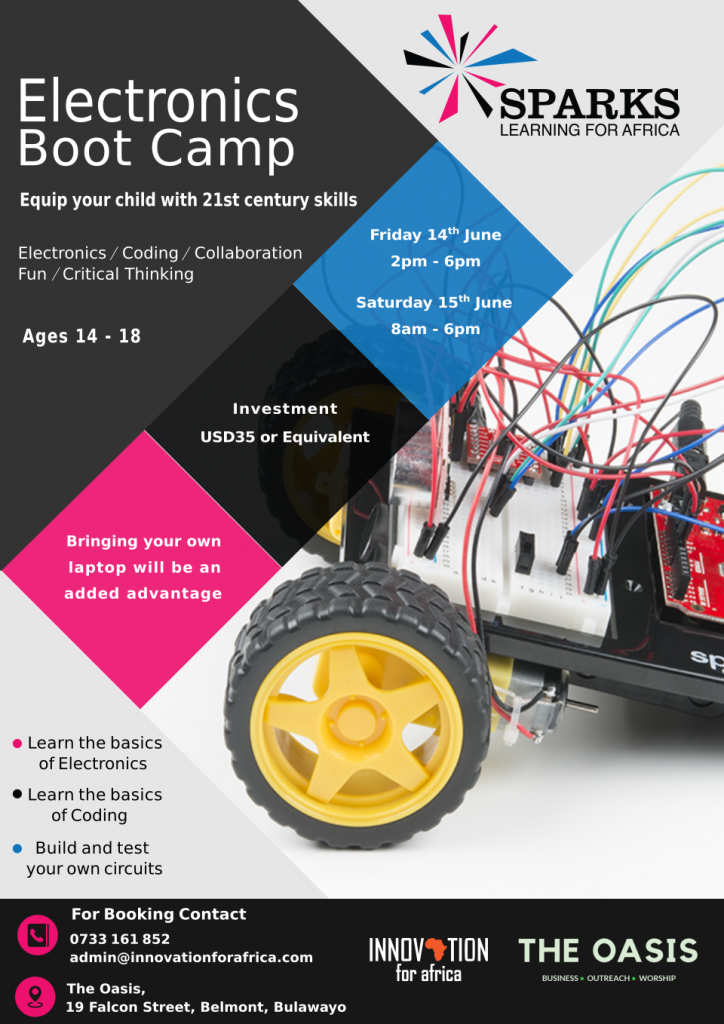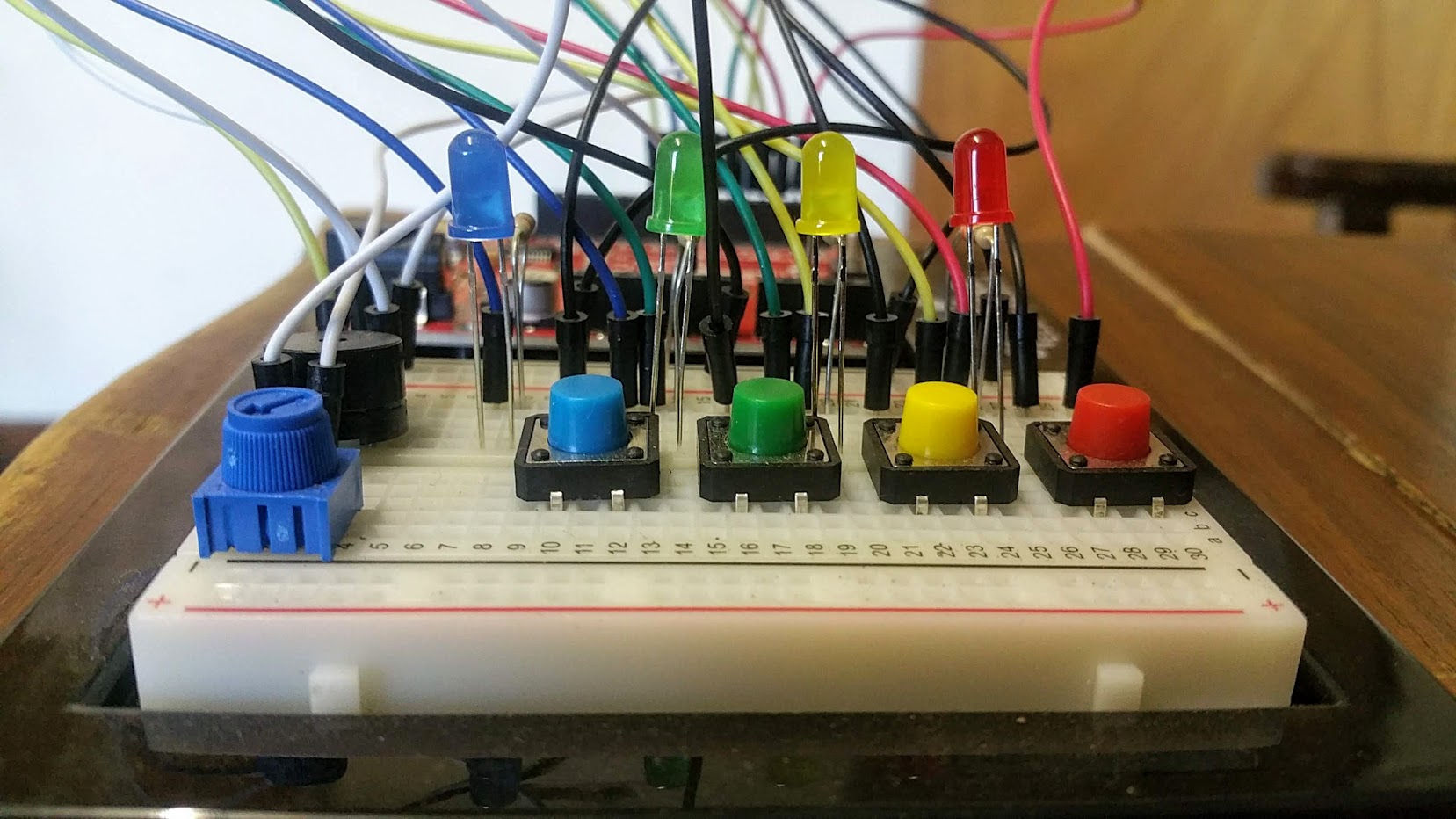 In today's Maker Movement, Electronics and other technologies have become accessible to everyone. We have set up a Maker Zone, where you can come in and with some guidance, spend some time tinkering, learning and discovering and who knows, you might just be that next inventor we've been looking for. Get in touch to find out more about our Maker Zone and to book your time there.
Our engineering team will facilitate research and development projects working closely in collaboration with partners and industry. We will be actively involved in various research programmes linked to Electronics Engineering that bring economic and societal benefits. We are keen to work closely with academic institutions in line with their drive for academic excellence and as well with industry in order to answer the real needs faced by Africa.
We extend our expertise to support the product development cycle and testing for contracting organisations and companies. We aspire to have all African products being competitive and of profitable value to all stakeholders.
Product Support and Consultancy
Product support and consultation will be offered to industry in ways that both support and help build capacity in industry.
Mentorship and Career Support
Innovation for Africa mobilises resources and facilitate mentorship for tertiary students in relevant technical fields. We create opportunities through which building capacity in tertiary students will be done by offering project opportunities, collaboration and supervision. This will help to prepare them for and ease their transition into the professional working world.