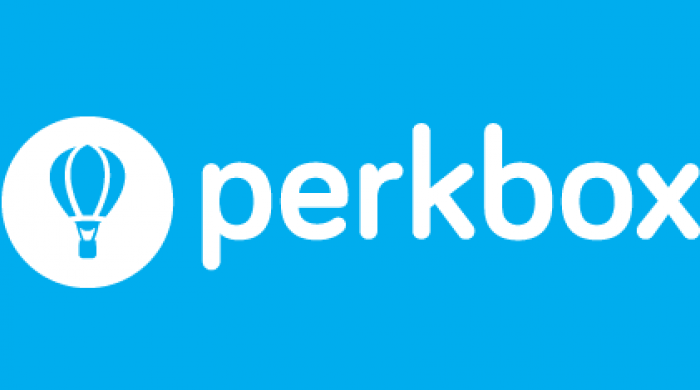 There are lessons for any start-up in the success of Perkbox.
The employee perks and engagement platform seem to have cracked the winning formula of providing a subscription-based product with mass market appeal.
It has over 500,000 employees from 8,000 customers on its platform, made over £30 million in revenue last year, has raised more than £11 million in funding from investors and has seen its workforce grow from 50 to over 200 since 2016.
The company has repeatedly changed focus, going through four pivots before settling on its current model, cofounder Chieu Cao tells.
"We [Cao and cofounder Saurav Chopra] are an example of investors betting on people, not the idea. We had good credentials from companies like Yahoo, Amazon and Microsoft. We've had to be adaptable and capital efficient," he says.
Perkbox's main product is its employee perks and benefits platform, which hosts over 250 options like free hot drinks at Caffè Nero, discounts in shops, cinema tickets for £6, 40% off at the Body Shop, 20% off phone bills, money off gym memberships and cheaper spa breaks. Its platform is aimed at companies with less than 500 staff, which tend to be less well served by the benefits market than large, multi-national enterprises.
"It's really a way of allowing people to stretch their money as far as possible," customer software trainer Sam Rosen says. "If we can save them £800 a year it makes a material impact on their lives," chief operating officer Gautam Sahgal agrees.
Perkbox is signing up 350 new accounts per month, according to Rosen. Customers include household names like Nando's, Wasabi, Holland & Barrett, The Ritz London and even an NHS trust.
There is an argument that employers could potentially shell out for Perkbox rather than increase their employees' wages. This is something that Sahgal has pondered before, too. However, he has a clear line: "It is not a substitute for salary and it shouldn't be such".
One of the first impressions you get when entering the Perkbox office is how very young the people there are: the average age is 26. There is a fizzing energy to the place. However, the youthful staff, combined with the fact that the company has doubled in size in a very short space of time, brings its own difficulties.
"Our biggest challenges now are around management and leadership. We used to want adaptable generalists but now we increasingly want specialists, and people who can lead," Cao says.
In the last 18 months a third of the staff have changed roles or been promoted, according to Shaun Bradley, director of people.
Perkbox has recently launched new products like a 'Rewards and Recognition' platform and has plans to unveil Perkbox Insights', which provides employee surveys and feedback.
"The insights product is actually us just scratching our own itch here at Perkbox, it was something we needed internally," says Ben Leeds, director of product and engineering.
Perkbox has ambition to go beyond perks to providing much wider workforce engagement platform. "Perks are really the tip of the iceberg for us," Leeds adds.
The company is also eyeing up international expansion, acquiring SaaS firm Loyalty Bay last year. "This will allow us to deploy rewards instantly, any time anywhere in the world," Cao says.
Perkbox talks a lot about happiness within the context of the workplace, and it's clear the company sees itself as a thought leader within this space, running regular 'Perkbox Live' events for customers which discuss issues like the importance of ensuring good mental health.
"Culture isn't just for us. We're in the business of getting others to improve their culture too. We care a lot about it," Cao says.
"Most importantly culture starts with management seeing its importance. There is no such thing as an absence of culture, it's either good or bad," he adds.
The company emphasises a 'have a go' mentality, as exemplified by the fact that the 32-strong tech team spent seven months overhauling its entire tech stack from scratch, despite conventional wisdom advising against it.
"We made 500 prototypes, sent 329,000 slack messages, ran 6,000 automated tests and wrote nearly 300,000 lines of code," Leeds says, grinning.
With ambitious plans to broaden its services beyond perks to providing much wider workforce engagement tools, and expand overseas, Perkbox is undoubtedly one to watch.
It's hard not to slightly wince at the cheesy company line "we're selling happiness". However, it's true that the office atmosphere, staff and founders all seem happy, energised and motivated.
Whatever they're selling, going by the ever-growing customer numbers and revenues, they're certainly selling something.